We'd like to thank our Sponsors and Supporters for their continued participation and support of the VTS Conference.
Corporate Supporters
Mentor's ISO 26262 certified Tessent DFT product family helps you achieve automotive grade quality the lowest cost of test, faster yield ramps, and best in class in-system test capabilities to meet your functional safety requirements.

Powering the Smart Connected Future, Transforming analog fundamentals into power efficient, connected solutions. Our top talent and technology, paired with an innovative product-development philosophy and sustained engineering investment, allows Dialog Semiconductor to provide the highest performance power saving solutions to its customers, particularly for smartphones, power adapters, solid state lighting and emerging IoT applications. Leveraging advanced system-level knowhow and a deep portfolio of intellectual property with advanced mixed signal innovation, enables Dialog Semiconductor to consistently deliver extraordinary value to our customers.

A world-class technology company, Advantest is the leading producer of automatic test equipment (ATE) for the semiconductor industry and a premier manufacturer of measuring instruments. The company's leading-edge systems and products are integrated into the most advanced semiconductor production lines in the world. The company also focuses on R&D for emerging markets that benefit from advancements in nanotech and terahertz technologies, and has recently introduced critical multi-vision metrology scanning electron microscopes and THz imaging analysis tools for pharmaceutical and industrial applications. Founded in Tokyo in 1954 has subsidiaries worldwide.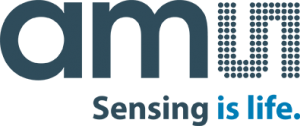 ams sensor solutions take sensing to the next level by providing a seamless interface between humans and technology. We enable our customers to create highly differentiated products that are smarter, safer, easier to use and more eco-friendly. We develop high-performance solutions for the most challenging applications in sensors, sensor interfaces, power management and wireless. Experience the seamless interface between humans and technology.
Sponsors


The IEEE promotes the engineering process of creating, developing, integrating, sharing, and applying knowledge about electronic and information technologies and sciences for the benefit of humanity and the profession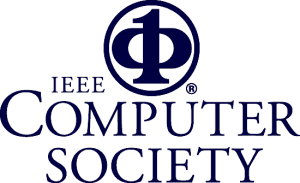 The purposes of this IEEE Society shall be scientific, literary, and educational in character. The Society shall strive to advance the theory, practice, and application of computer and information processing science and technology and shall maintain a high professional standing among its members. The scope of the Society shall encompass all aspects of theory, design, practice, and application relating to computer and information processing science and technology

TTTC's goals are to contribute to our members' professional development and advancement, to help them solve engineering problems in electronic test, and to help advance the state-of-the art. In particular, TTTC aims at facilitating the knowledge flow in an integrated manner, to ensure overall quality in terms of technical excellence, fairness, openness, and equal opportunities